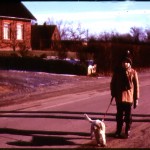 Chris Nunan MA is a teacher, artist, photographer and facilitator born in 1956
He has studied literature and psychology.
He has had extensive training with different teachers in the psycho-spiritual field.
Chris has been a teacher and coach for 35 years.
He has worked with many psychological- and therapeutic methods over the years and is certified in following modalities:
-Mindfulness Instructor MBSR
-Focusing Trainer (CFT)
-Senior Wuji Gong instructor ( Spiritual Qi Gong)
-CBT Trainer (Conflict resolution / Anger Management)
-EFT Level 3 (Energy psychology)
-Deep Therapy ( A jungian based approach to change including body work and Gestalt etc.)
-Laughter Yoga Teacher (Madan Katharia's Laughter School)
-Certified Gibberish Leader and instructor:  Nonsense making sense !!!
-Certified Angel Coach (Spiritual Coaching)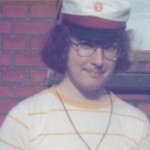 He has also worked with Voice Dialogue (Psycho-Spiritual dialogues) internationally since 1998 and trained managers and personnel in conflict resolution and personal development for Leaders etc.
At one time he taught prisoners psychology and he has also worked with mentoring and special education for people with ADHD etc.
In 2009 Chris recovered from a life threatening illness and had a spiritual "breakthrough" of love – Something he realized the truth behind, when he read Sydney Bank's words on how we all come from Mind.
Chris met The Principles in 2013 where he began to realize the truth behind life and what really happened in 2009 when he experienced a mayor shift in his awareness of life.
A very significant thing is – that just about all the stuff he had learned before began to make less and less sense. Chris no longer "identifies" with most of the outside-in approaches he used to excel in. And when he remembers to be humble and listen life unfolds incredible beauty with no effort at all.
Chris has been to several great 3P teachers abroad and together with his wife 3 P has become deeper and deeper.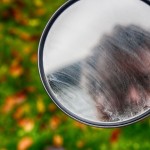 Chris was a part of 3 Principles Supermind, as an active participant and Faculty member.
He has recently held a webinar there titled: "With a clear mind you can see forever" and several other online webinars on Photography, Drawing and seeing.
"One of my major shifts in life came as a blessing in disguise. I suddenly realised that beauty was in my own back yard and started to document the feeling in the form of photography – pointing to my own innate source and letting life live me"
Websites: